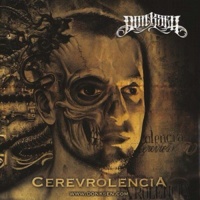 Le premier album de Don K.Sen "Cerevrolencia" est disponible depuis quelques temps en format CD et Digital.
On y retrouve Soul el Pato, plusieurs invités américains, Termanology, Kwote1, The Absouljah, I.D.E et Halfabrick, et Dj Kefran de La Meute pour les scratchs sur deux titres. Les prods sont signées Bastos, Ugly Tony, Jaisu, Juliano Huertas, Al'Tarba, Sheryo, RMS Trizm et Don K.Sen.
Les clips "Polo opuesto" et "Calleversitarios" sont en ligne.
Tracklist
:
1) Intro feat Dj Kefran (La Meute)
2) Calleversitarios
3) Polo opuesto
4) Tantos weones
5) Use your mind feat Termanology & I.D.E
6) Erase una vez feat Halfabrick & Kwote 1
7) El Caldo hierve
8) Cabro solitario
9) Pena feat Changa
10) Interludio - Locos
11) Mas more feat The Absouljah & Halfabrick
12) Representar feat Soul el Pato
13) Dead bodies
14) Under feat Dj Kefran (La Meute)
15) Guerrilleros lyrikales
16) D.O.N
17) Cerevrolencia
18) Tomo acta
19) Outro
Le CD est en vente dans notre
Shop
.
Bandcamp:
donksen1492.bandcamp.com
Site:
www.donksen.com
En écoute ici, le titre "Guerrilleros lyrikales" produit par Al'Tarba.

Don K.Sen 'Guerrilleros lyrikales'