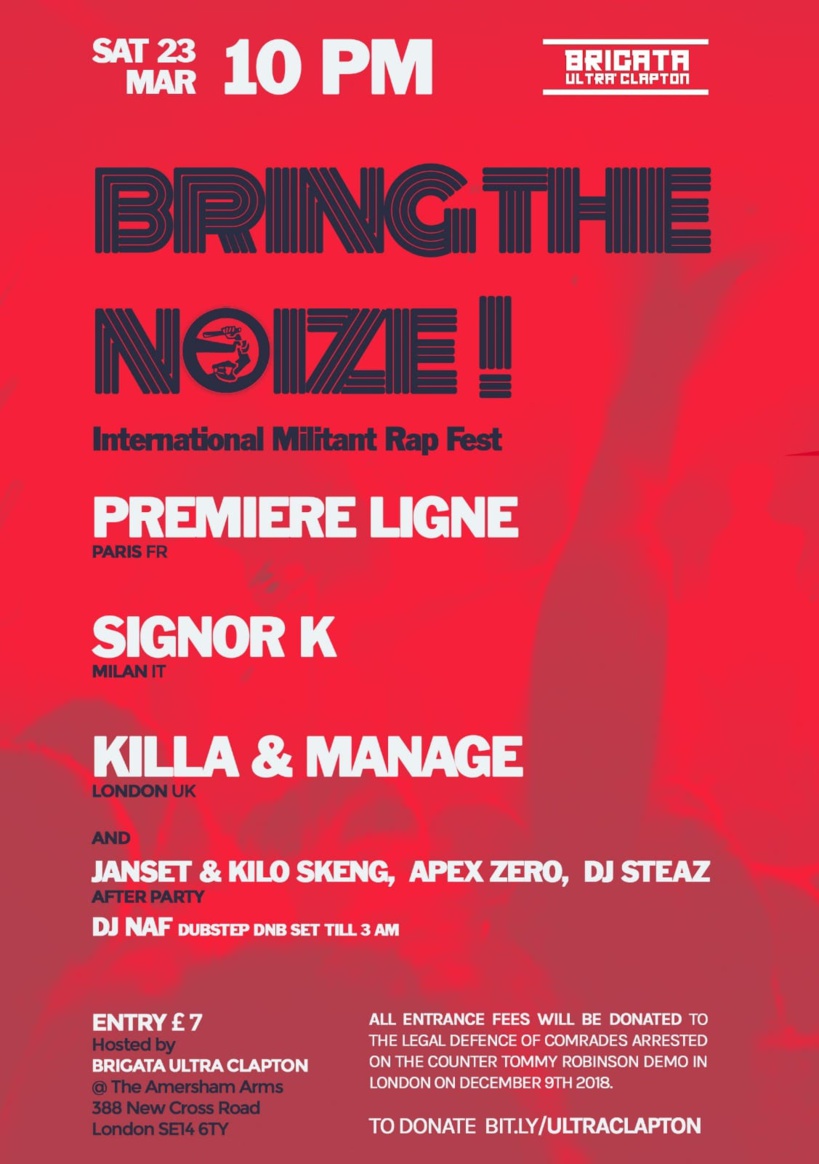 International militant Rap festival le samedi 23 mars 2019 à Londres.
Organisé par
Brigata Ultra' Clapton
.
Line up
:
● PREMIÈRE LIGNE - Paris (FR)
https://youtu.be/4eWyyAbiJLE
● SIGNOR K - Milan (IT)
https://youtu.be/VqPKKeI3LOk
● KILLA & MANAGE - London (UK)
https://youtu.be/Q2kabhkj2a8
Also performing:
○ JANSET & KILO SKENG
○ APEX ZERO
○ DJ STEAZ
Dj Set to follow until 3am :
☆ Naf (Dubstep/DnB)
The show will start at 10pm in the concerts hall of the Amersham Arms, but the pub will be open and serving drinks throughout the whole evening.
TICKETS: £7 (On the door only)
This is a benefit gig, all the entrance fees will be donated to the defence of the anti-fascist comrades arrested during the London counter Tommy Robinson demo last 9th of December 2018.
Follow this link if you can't make it to the event but still want to support the cause :
http://bit.ly/ultraclapton
Event FB :
https://www.facebook.com/events/301599617193784